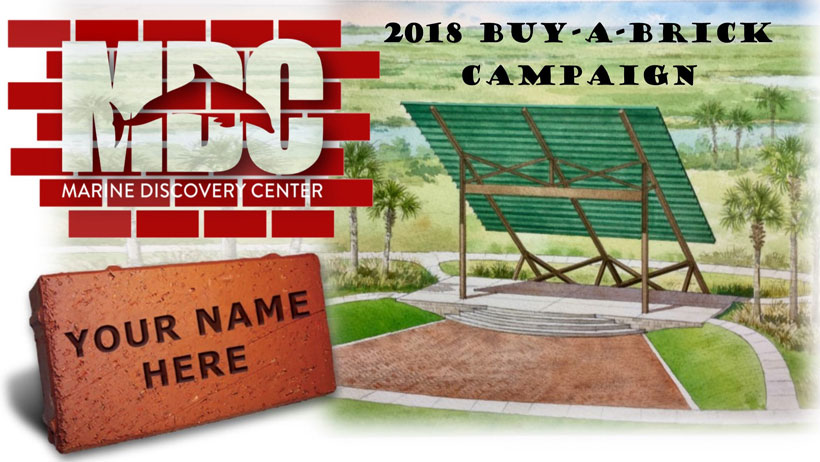 The price of personalized bricks will go up on Monday, July 16, in the Marine Discovery Center's Buy-A-Brick Campaign.
Construction of an amphitheater is currently underway on the campus of the non-profit organization — once occupied by the former New Smyrna Beach High School. Bricks may be personalized and purchased by the public that will be used in the first installation of the new amphitheater's main staging area. Find out more about this and other ongoing projects here.
Purchase price for each brick is $45 each through Sunday, July 15, rising to $50 each on July 16. All bricks purchased by July 15 will be included in the initial installation for the stage and will be placed at the site later this fall in October.
The second group order of legacy bricks are scheduled for December 2018, with installation at the amphitheater set for March 2019.
Each brick order may include three lines of up to 20 characters and/or marine/nautical clip art with names and personal messages.
The personalized bricks are also an option for former New Smyrna Beach High School graduates — who attended school on the site from 1963 to 2006 — to commemorate their graduating class.
Brick order sheets for the campaign are available at the Marine Discovery Center, located at 520 Barracuda Boulevard in New Smyrna Beach or online.
For more information, contact the Marine Discovery Center at 386-428-4828.