Thank you to all who made our 2023 event a success!
We will update this page as we gather more information about next year's ShORE Symposium!
Where people & ideas come together to understand and explore the Indian River Lagoon!
Join us as we bring awareness to conservation issues impacting the Lagoon and our community through the sharing of student and professional programs and projects that are making a difference.
This year's event will be held at…
Brannon Center at 105 S Riverside Drive in New Smyrna Beach.
NATURE FOR ALL!
This year, the theme of ShORE is centered around concepts of access to the environment for diverse audiences. With that in mind, our presentations this year will primarily either showcase research and data focused on the watershed of the Indian River Lagoon or illustrate research or programming that fosters equity and inclusion to the outdoors
Carlee Bohannon is a marine biologist studying sharks and sea turtles in Florida. She received her M.S. in marine biology from Nova Southeastern University, where she completed her thesis researching the effects of provisioning tourism on nurse sharks in Belize. Her research interests mainly revolve around the different ways sharks and humans interact and how this influences shark behavior and diversity. Additionally, she is involved in sea turtle conservation in Florida, researching fisheries interactions and assisting on the beach during the nesting season. Currently, Carlee is a co-founder and the Director of Communications for Minorities in Shark Sciences (MISS), an organization dedicated to increasing diversity and accessibility in shark sciences. She was the recipient of the 2022 Justice in Equity, Diversity & Inclusion award by the Florida Marine Science Educators Association and made appearances in National Geographic Channel's Sharkfest. Carlee is very passionate about field work, research, and sharing her passion with marginalized communities.
She hopes to inspire more diversity in marine science and get everyone excited about sharks!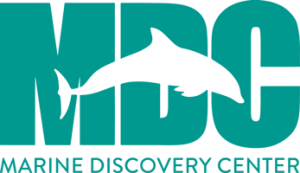 In Partnership With…

Our Mission:
"To protect and restore Florida's coastal and Indian River Lagoon ecosystems
through education, research and community stewardship."