"To protect and restore Florida's coastal and Indian River Lagoon ecosystems through education, research and community stewardship."
Marine Discovery Center's Vision for the Future
An engaged community that contributes to the advocacy and science of the Indian River Lagoon.
Hands-on, feet-wet education and conservation programming that emphasize the "real" Florida.
Become the regional resource for Indian River Lagoon restoration.
A nature center and site that encourages community engagement through the sharing of resources, ideas and opportunities to protect the Indian River Lagoon.
A sustainable ecotourism destination through the Blue Community Consortium.
The long range vision of the Marine Discovery Center is to see a healthy Indian River Lagoon Estuary (IRL) and the ecosystem it supports preserved and enjoyed for its natural beauty, unmatched diversity of species and rich fishery for generations to come. Initiatives and activities designed to achieve this vision include providing education, research, restoration and heightened public awareness of this wondrous, fragile natural resource. In order to preserve the IRL for the enjoyment of future generations, a goal of the Marine Discovery Center is to showcase the biodiversity of this treasured natural resource and to examine, research and encourage human interaction "ON THE WATER" with the estuary.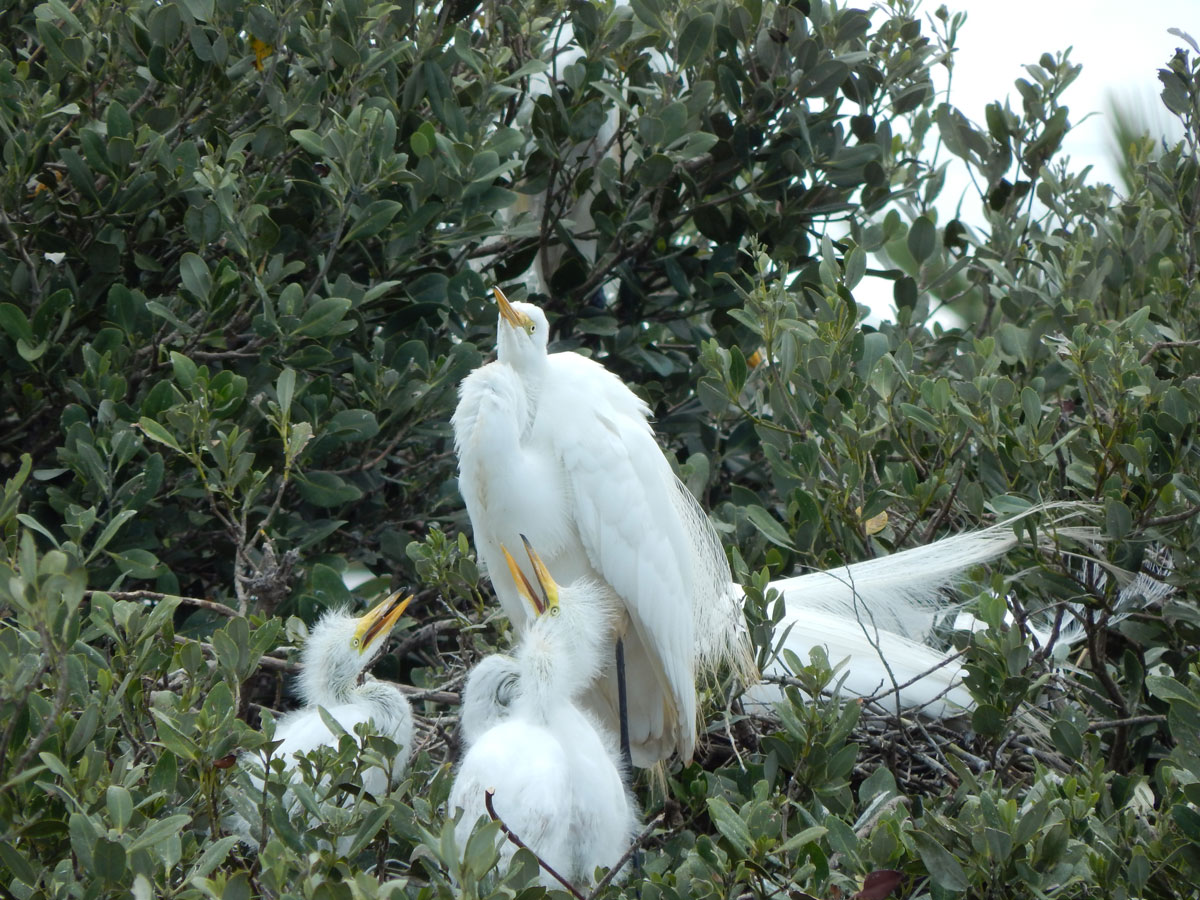 Great Egret with babies, Indian River Lagoon

Our Mission:
"To protect and restore Florida's coastal and Indian River Lagoon ecosystems
through education, research and community stewardship."