Volunteer Citizen Scientists 
The Marine Discovery Center partners each year with the Florida Fish and Wildlife Conservation Commission and St. Johns River Water Management District (SJRWMD) to collect data on seagrass beds throughout the Indian River Lagoon.
Volunteer citizen scientists work with staff to follow specific survey protocols established by the SJRWMD at established sites in the northern Indian River Lagoon. Along the seagrass bed in each survey location, teams record which species of seagrass are present, how far the bed extends, and the density and height of the seagrass. The citizen scientists also measure the amount of macroalgae present along the seagrass bed, and other important characteristics that impact seagrass growth, such as water depth and water clarity. Data are used by the SJRWMD to assess the growth and health of seagrass beds in the northern Indian River Lagoon
Contact [email protected] for more information on seagrass surveys.
To participate in seagrass surveys and our other citizen science programs, you must first become an MDC Volunteer. Visit our volunteer page for information.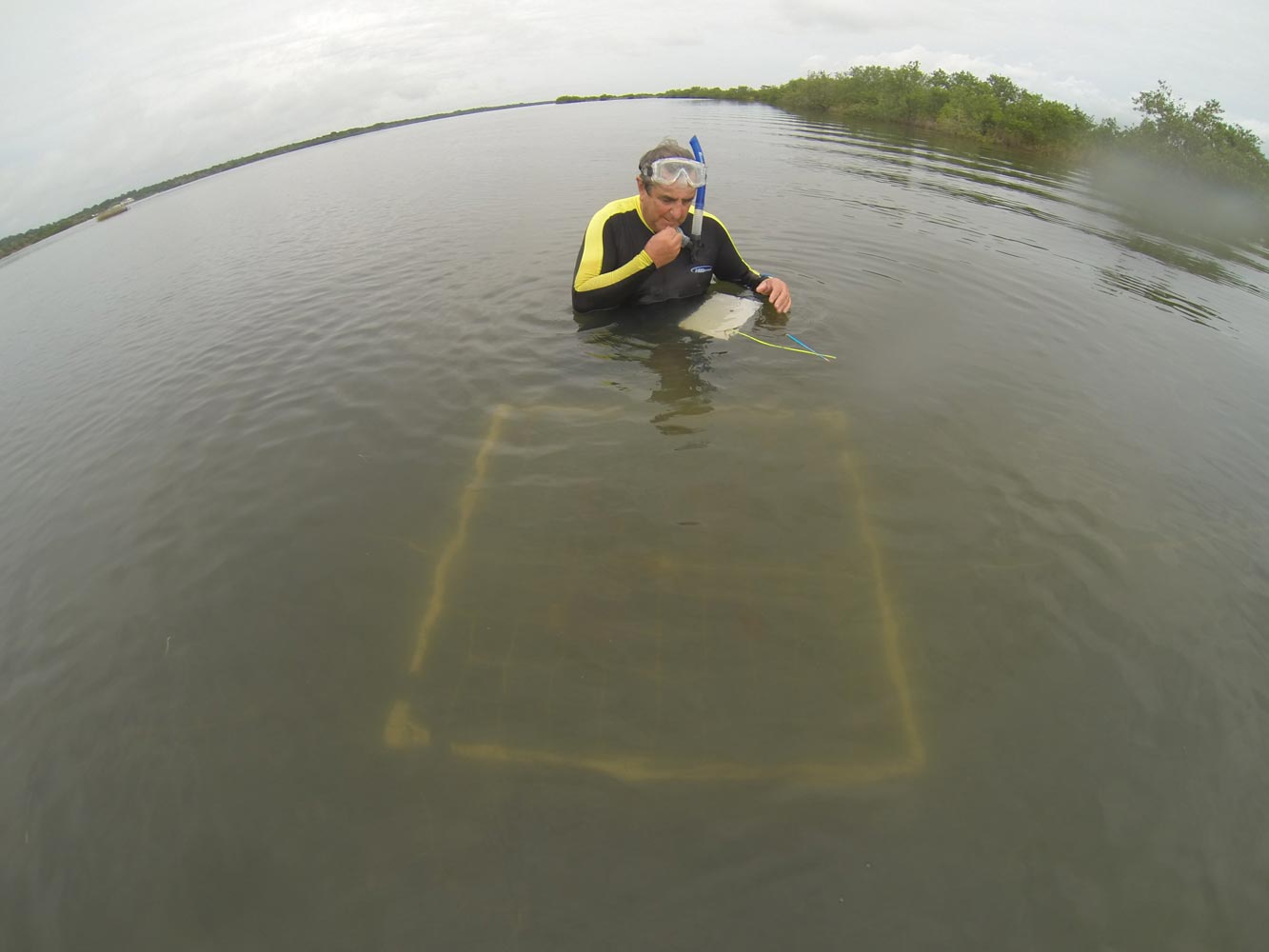 Our Mission:
"To protect and restore Florida's coastal and Indian River Lagoon ecosystems
through education, research and community stewardship."