The Sea Squirts Program introduces marine life to children ages 3-5 years. Adults will accompany their children to the program. Activities may include outdoor exploration, animal observations, arts and crafts, stories and games.
Sea Squirts is offered 1-2 times per month on a weekday at 10:15 – 11:15 a.m. ~  see the schedule of themes below for Spring 2023!
Cost is $5 per adult and $5 per child.  Cancellations must be made 24 hours in advance to receive a refund.
See our Spring 2023 schedule below and…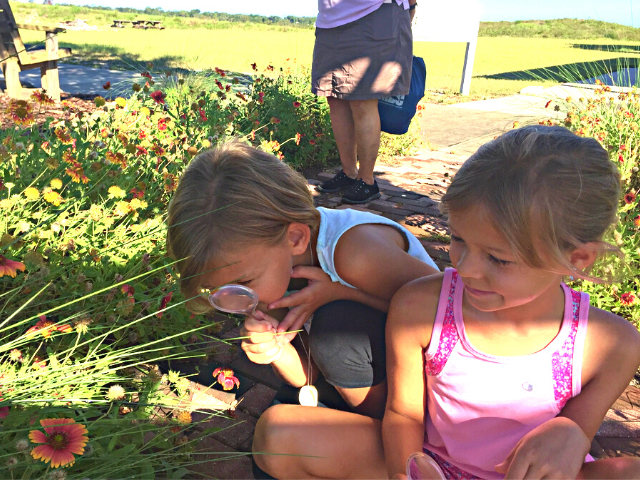 January 4 & 17 • Migration Mania
When temperatures plunge so do birds . . . down to warmer weather! Why do animals migrate and what are the best ways to help them thrive during their migrations?
February 1 & 28 • Under the Magnifying Glass…
We will ask the who, what, where and why in the IRL and explore what it means to be a scientist!
March 21 • Where'd My Claw Go?
Arthropods of the Indian River Lagoon range in size, color, shape, and habitat. Let's meet some of these creative critters!
April 5 • Oh to Be a Bivalve
Clams, oysters, mussels, oh my! These critters do more for their ecosystems than just making pretty shells.
May 3 • Fantastic Fish!
Our vibrant fishing communities are almost as vibrant as the fish we harvest! Let's explore fish characteristics and what fish we might find just below water's surface.
If you have attended at least one Sea Squirts session in the 2022-23 season,
you will receive special access to a Sea Squirts-only field trip to Disappearing Island on Monday, May 15!!
Contact carley@marinediscoverycenter.org for more information.

For questions or more information, please contact Carley Metcalf at 386.428.4828 or carley@marinediscoverycenter.org

Our Mission:
"To protect and restore Florida's coastal and Indian River Lagoon ecosystems
through education, research and community stewardship."