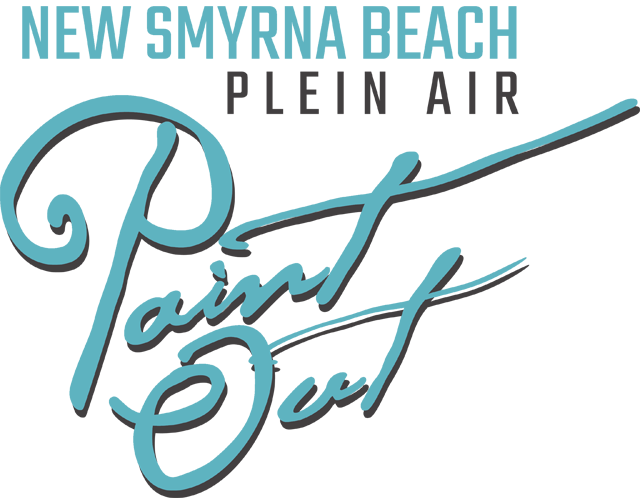 Discover Nature through Art
Thank you to everyone who came out for the 2022 NSB Paint Out!!
In 2023 outdoor enthusiasts and art lovers once again will have the opportunity to come together in support of two wonderful causes. The Marine Discovery Center and the Artists' Workshop are looking forward to hosting the 13th Annual NSB Plein Air Paint Out October 17-21, 2023. During this celebration of art and the outdoors, several professionally-acclaimed plein air artists will paint outside from dawn through evening at locations in New Smyrna Beach and nearby areas. The public is invited to watch the artists at work, view their recently completed paintings in the Artists' Workshop NSB, and attend free daily painting demonstrations.
Your support helps us continue the legacy of fund-raising to enhance our environmental education and art programs and to further the goals of both the Marine Discovery Center and the Artists' Workshop of conservation and stewardship of the Indian River Lagoon and art appreciation for our youth, community and visitors.
How Can You Be Involved?
This exciting event allows you to get involved in a variety of activities.  First, we urge you to interact with the painters; they love the attention!  Attend a variety of events, demonstrations, sunset paints, and more. Become a patron or sponsor and pledge your love for our community, marine science, and the arts.
But most of all become a collector.  There is no better way to support the artists and New Smyrna Beach than to buy paintings.  While the artwork represents a mix of subject matter and styles, all paintings offer a true sense of place and your own meaningful remembrance of our beautiful surroundings.
Are you better able to donate your time than your money? Become a volunteer for the Paint Out! We need lots of help in preparation for and during the week of the event, and there are a lot of different positions available. Please contact Melissa Schwenn at melissaschwenn@gmail.com for more information.
Not in town for this event?
Not to worry! Photos of all art will be updated daily on our online gallery for viewing and purchase.

• Thank you to our 2022 Sponsors •
• What is En Plein Air Painting? •
 "One of the best things that artists can do to advance his/her art is to be in the company of other artists.  The opportunity to meet other artists, to talk to them and watch them work is of the highest benefit to anyone working to improve their art." ~ Jean Stern, Executive Director, The Irvine Museum
Plein Air Paint Out offers just that opportunity.
En plein air is a French expres­sion mean­ing "in the open air," and refers to the act of paint­ing out­doors with the artist's sub­ject in full view. Plein air artists cap­ture the spirit and essence of a land­scape or sub­ject by incor­po­rat­ing nat­ural light, color and move­ment into their works.
Artists have long painted out­doors, but in the mid-1800s paint­ing land­scapes and other scenes on loca­tion finally became prac­ti­cal due to two impor­tant inven­tions: paints in tubes and the box easel.
The high point of plein air art came with the emer­gence of Impres­sion­ism. Artists of that period included Monet, Renoir, Pis­sarro, Cezanne and Van Gogh. Inter­est in out­door paint­ing has remained con­stant since the 20th cen­tury. Today's artists carry on the tra­di­tions of these past mas­ters by cap­tur­ing the light and move­ment in land­scapes that can only come from see­ing the sub­ject out­doors in its nat­ural form.
The last 20 years has seen a resur­gence of inter­est in plein air paint­ing in the United States. Dur­ing this time, groups of plein air artists began gath­er­ing together to paint at sin­gle loca­tions or within cer­tain geo­graphic bound­aries. These "Paint Outs" are now very pop­u­lar and give artists a chance to share their tal­ents and cre­ativ­ity with the pub­lic and with one another.
• Why is it called a Wet Gallery? •
At the wet gallery, you will see artists bring their fresh-from-the-easel work in from the field to be catalogued, priced, and hung. Watch your favorite artist's portfolio of work grow throughout the week. It's called a wet gallery because most of the artists work in oils, and oils take several days to dry.

Our Mission:
"To protect and restore Florida's coastal and Indian River Lagoon ecosystems
through education, research and community stewardship."