The Marine Discovery Center is a membership driven organization. We strive to accomplish our mission through public education, ecological restoration and research activities involving both school children and the general public and can only do so with the unfailing support of our members.
If you would like to support us in this mission while enjoying the many member benefits* we offer, you can download our membership form and mail it along with your payment to:
Marine Discovery Center, 520 Barracuda Blvd., New Smyrna Beach, FL 32169, or fax it to 386-428-4825, Attn. Wendy Castino.
We also offer an online submission and payment option below.
*In addition to the benefits listed on our membership form, Marine Discovery Center members can also take advantage of the Association of Nature Center Administrators' Reciprocal Program. The ANCA Reciprocal Network is a group of ANCA member centers that offers free or discounted admission and/or gift store and program purchases to one another's members. More than 180 centers nationwide participate in this program.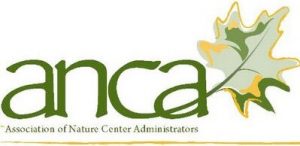 Our Mission:
"To protect and restore Florida's coastal and Indian River Lagoon ecosystems
through education, research and community stewardship."