Monday With Wild About Birds
Join us on a select Monday of each month to learn about the interesting world of owls.
Gina Holt, founder of Wild About Birds, Inc., will be at Marine Discovery Center for a 30 minute program featuring the two owls that she cares for. Gina has been rescuing and rehabilitating birds for over 15 years and has the privilege of being able to showcase some of her rescued raptors to the public. During her half-hour, she will give attendees a closer look at the life of owls, their role in nature, and the threats they face. Q&A will follow.
Our 2023-24 programs will occur at 3:30 pm on the 3rd Monday of each month October through April (except for November). 

This program is FREE and open to the public. Visit our online calendar to confirm dates and times or call 386.428.4828.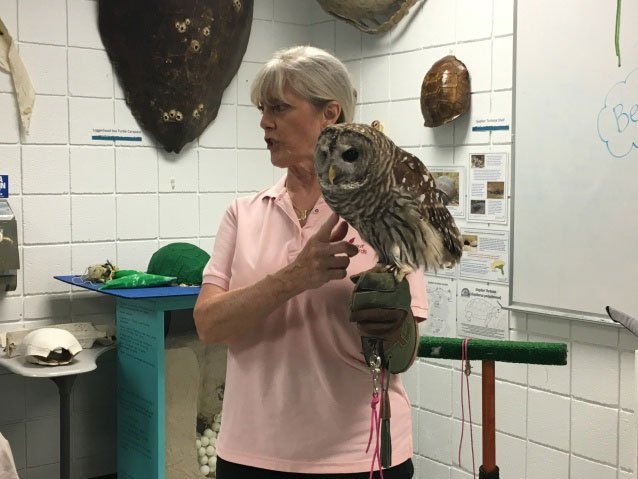 Our Mission:
"To protect and restore Florida's coastal and Indian River Lagoon ecosystems
through education, research and community stewardship."