Travel the Indian River Lagoon in the comfort of our 40-passenger Discovery pontoon boat and explore the variety of species that call the lagoon home. Your tour guide on the journey will be one of our friendly certified Florida naturalists.
You can book in person, online, or over the phone at 386.428.4828. Please check our online calendar to confirm dates/times as schedules are subject to change. All tours are weather permitting. Minimum occupancy of 10 is required for boat to depart unless otherwise noted.
MDC Members receive a 10 percent discount on most tours. Family rate is 2 adults and 2 children (under 12).
You will need to call us directly at 386.428.4828 to receive these discounts.
Please note: Our boat tours do not depart from our main campus. Our boat dock is located at 116 North Causeway.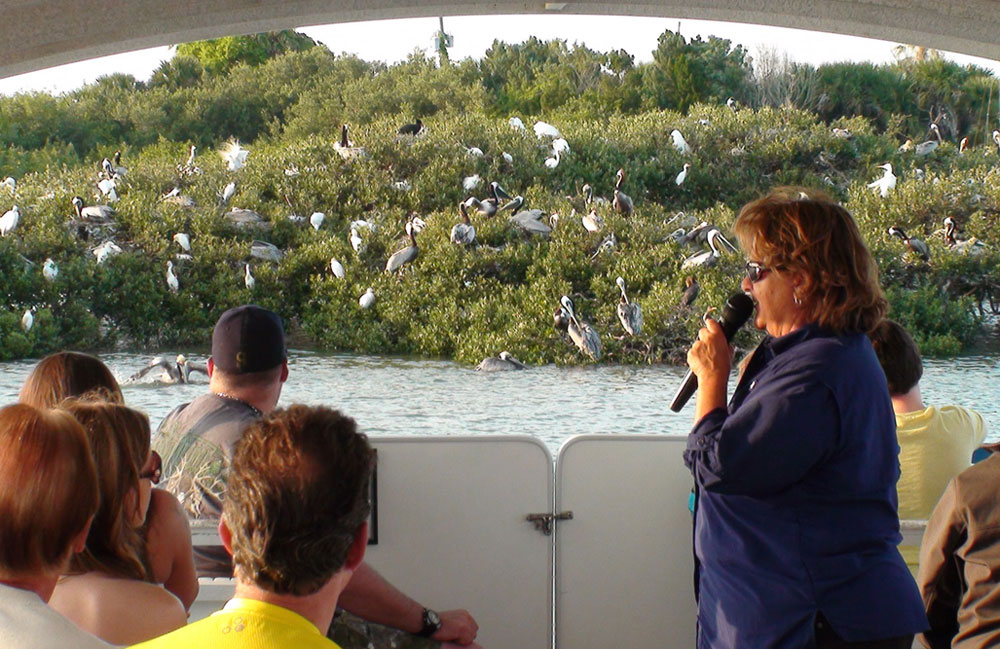 As your captain skillfully navigates the backwaters of the lagoon, you will experience Florida's natural beauty while learning about conservation efforts to preserve and protect North America's most biologically diverse estuary.
Departure times change seasonally. Please see our online calendar to verify dates & times.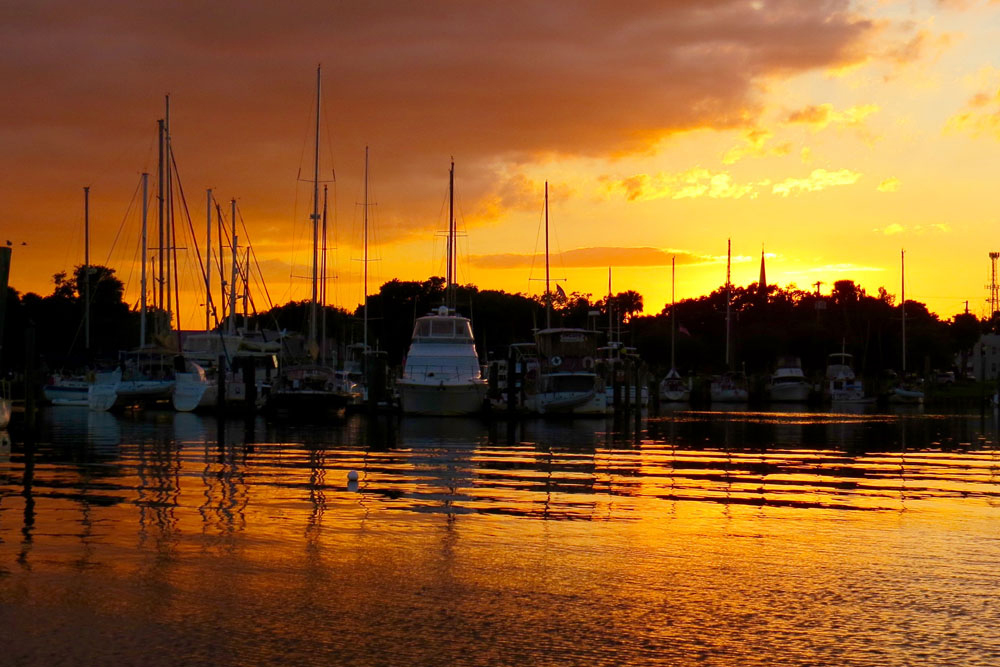 Experience a magical New Smyrna Beach sunset while scanning the waters and shorelines for dolphins, manatee, shorebirds, and more.  The rookery islands are a sight in the evening as a variety of birds glide in for a night's rest.
Departure times change seasonally. Please see our online calendar to verify dates & times.

Specialty Boat Tours & Charters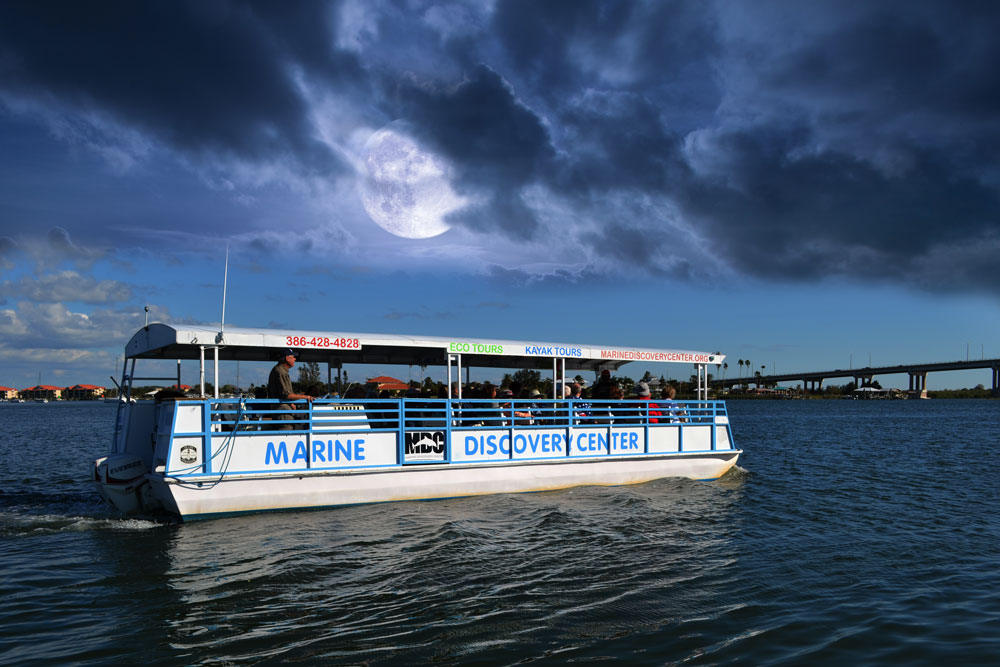 As the sun sets and splashes vibrant colors across the sky, sit back and enjoy your view of the beautiful full moon as it rises over the horizon. Full Moon Kayak Tours are offered on the same days/times.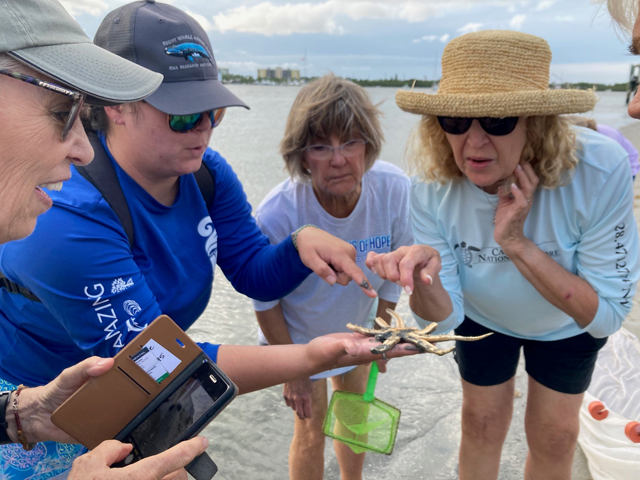 Whether you have retired and moved into our coastal community and want to learn about the new flora and fauna around you, or whether you have lived in Florida for many years and simply want to learn more about what you can do to protect and conserve the Indian River Lagoon, MDC hopes to help young-at-heart, lifelong learnings have fun in a unique educational exploration.
Participants will get off the boat onto local spoil islands to explore marshes and sandbars and will use a seine net to identify different species. Learn more about this program HERE.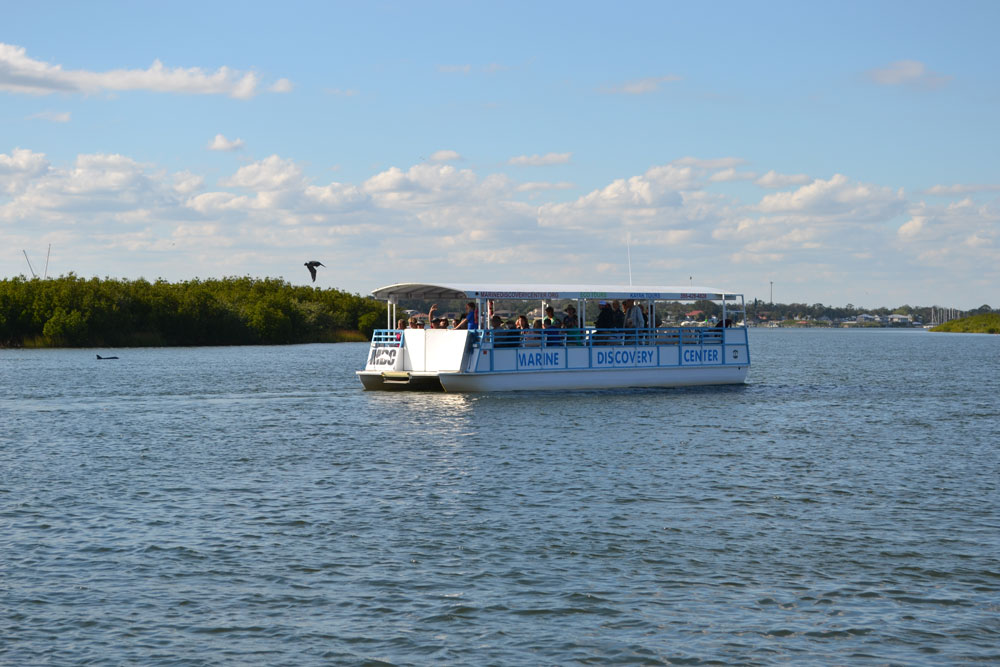 Dolphin Discovery Charter
Regular Charter: $750 for 2 hours | Additional Time: $200 per hour
Dock & Dine layover: Inquire for rates
Book your private charter today by calling our office at 386.428.4828
Charter our vessel, Discovery, and you can choose from our standard cruise packages or let our team work with you to customize an outing which fits your needs perfectly. We can even arrange "Dock & Dine" excursions transporting your group to some of our local waterfront restaurants.
Charters can be arranged on most days, but we encourage advanced booking. Seating is limited to 40 passengers, but could be less if a musician and/or serving table is required. A deposit of 50 percent is required at the time of booking. All charters include a Coast Guard-certified captain and certified Florida naturalist/first mate.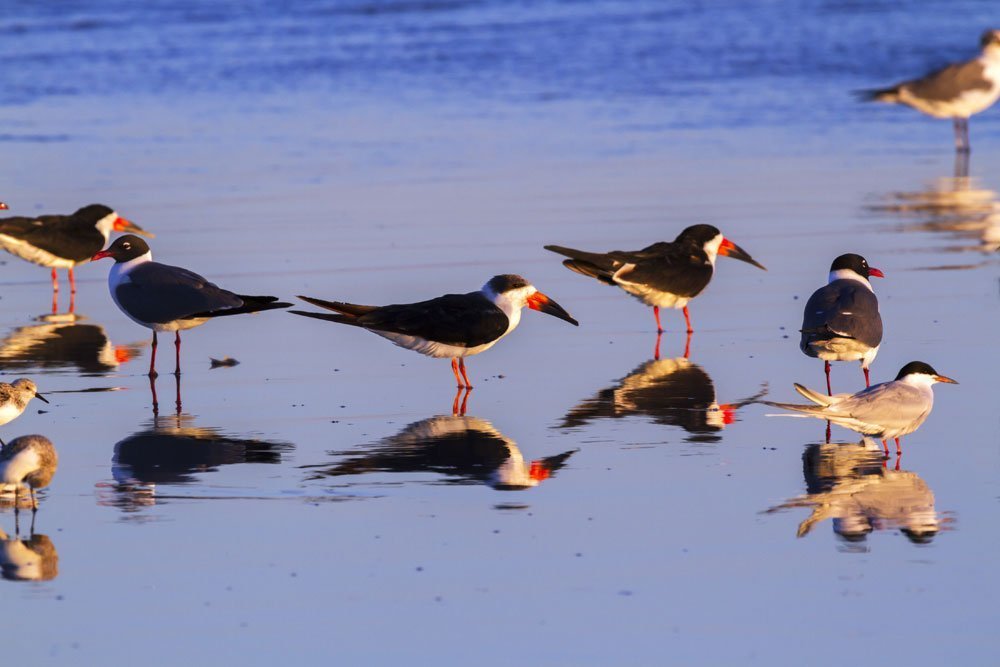 We'll leave our dock and head north to Disappearing Island, where birding enthusiasts will disembark and spend two hours exploring this large sand bar, looking for winter migratory birds. Guidance will be offered to less-experienced birders and there will opportunities for novice birders to learn more about birds from highly experienced guests on the trip from local Audubon chapters. Guests are encouraged to bring binoculars, viewing scopes, cameras, bird guide books, sunscreen and water to drink. Guests will walk the island at their own pace.

Our Mission:
"To protect and restore Florida's coastal and Indian River Lagoon ecosystems
through education, research and community stewardship."