by Lisa D. Mickey
Lagoonacy, the annual fun-filled fund-raising festival for the Marine Discovery Center, will take place for the sixth year on Saturday, April 13.
A celebration of the Indian River Lagoon, the event will once again offer a variety of activities and vendor displays for the public on the Marine Discovery Center's campus at 520 Barracuda Boulevard in New Smyrna Beach. The event will take place from 11 a.m. to 6 p.m.
Admission is $5, and free of charge for kids age 10 and under. Free on-site parking will be available.
"Lagoonacy offers learning opportunities about the Indian River Lagoon for all ages and gives our guests a fun way to help support the education, conservation and restoration programs here at the center," said Chad Truxall, MDC Executive Director.
"We are very excited to host Lagoonacy on our upgraded campus, which now includes butterfly gardens, a children's nature playscape, hard and soft trails, a kayak launch and the new Hunter Amphitheater," added Truxall. "We look forward to unveiling these new improvements to the community during our event."
Held in conjunction with The Artists' Workshop, activities will include free kayaking, arts and crafts, "Conservation Conversations" by experts in such areas as sea turtles, birds of prey, North Atlantic Right Whales, snakes, dolphins, bears and composting, and even a live "mermaid rescue."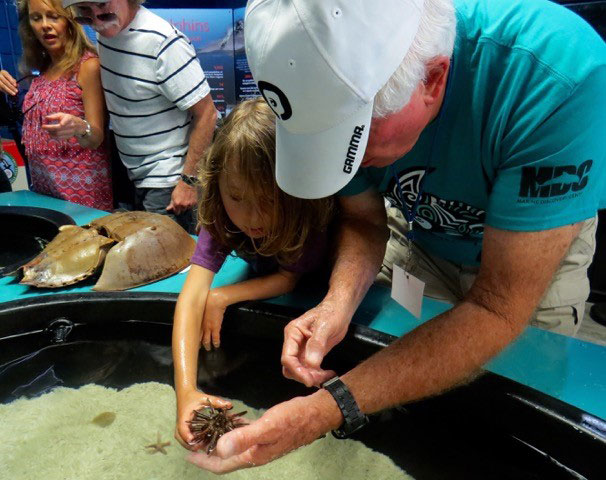 Food trucks, beer tents and live music by seven bands – including the popular Budapest String Band — will also be featured at the daylong festival. This year, performances will be held at the center's new Hunter Amphitheater on the MDC campus.
Kids age 12-under may participate in face painting or test their game-playing skills in the Conservation Carnival. Youngsters will have a chance to win toy prizes in different games for a nominal fee.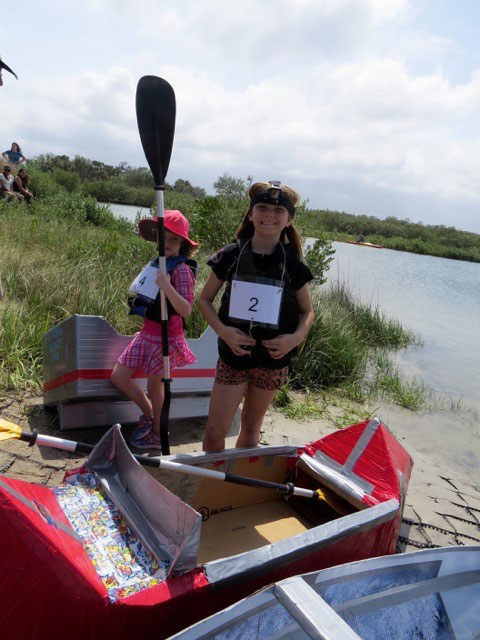 The highlight of Lagoonacy is the annual cardboard boat race, with qualifying heats of five boats starting at noon in the restored salt marsh behind the MDC building. This event encourages creativity and allows contestants to build boats using only cardboard and duct tape. Champions will be crowned in three categories: adults; teens 17 and under; and kids age 9 and under.
Entry fee for the cardboard boat race is $30 for age 18 and over, and $15 for age 17-under. Each entry includes one free Lagoonacy admission ticket. Prizes will be awarded to the winners in each category, with trophies awarded to the top three finishers in each division. The adult winner will be awarded Costa sunglasses.
New for the 2019 Cardboard Boat Race will be the "Most Creative Award" for cardboard boats with a lagoon theme, a "Titanic Award" for the most spectacular sinking, and the "Crowd-Favorite Award" for public appeal.
All boats must be checked in and on site by 11:30 a.m. on the day of the race. A maximum of 25 boats may register per category.
Visit Lagoonacy.org or call the Marine Discovery Center at 386-428-4828 to register for the cardboard boat and learn more about Lagoonacy 2019.