This lecture is FREE but registration is required. CLICK HERE to register.

Sharks have been in the headlines often this summer. Here's your chance to learn all about the ocean's apex predators during the Marine Discovery Center's August Public Lecture Series.
Eric Sander will be the guest presenter on Thursday, Aug. 18, at 6:30 p.m. The event will be held in MDC's Learning Lab outdoor Pavilion.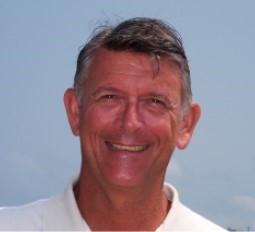 Sander has a long history with sharks, beginning in the commercial shark fishing industry in the 1970s, following his graduation from the University of South Florida with a natural science degree.
He left commercial fishing to work for Florida's Fish and Wildlife Research Institute as a field and research biologist, also serving as the regional coordinator for the Northeast Florida region.
In 2019, Sander launched his business of publishing fish identification charts, guides and rulers for saltwater anglers under the brand name "Tackle Box I.D." His products are distributed to tackle shops throughout Florida and Texas.
Sander also facilitates the Atlantic Shark Identification Workshops program, sponsored by the National Oceanic and Atmospheric Administration (NOAA) Fisheries Service. That entity trains federally permitted seafood dealers in shark species identification to improve landings data, which is used by law enforcement agencies, the Florida Fish & Wildlife Conservation Commission (FWC) and fish and wildlife research groups in several states.
Students in MDC's Florida Master Naturalist Program's Coastal Systems classes also have learned about sharks from Sander over the years as the program's guest presenter. Sander provides numerous items from his years of working with sharks during his presentations.
The event is free to the public, but donations to the Marine Discovery Center are always appreciated. Registration is required.
For more information about the lecture, contact the Marine Discovery Center at 386-428-4828. The Marine Discovery Center is located off the North Causeway at 520 Barracuda Blvd., New Smyrna Beach, Fla.
The lecture is open to the public at no charge  |  Registration is required