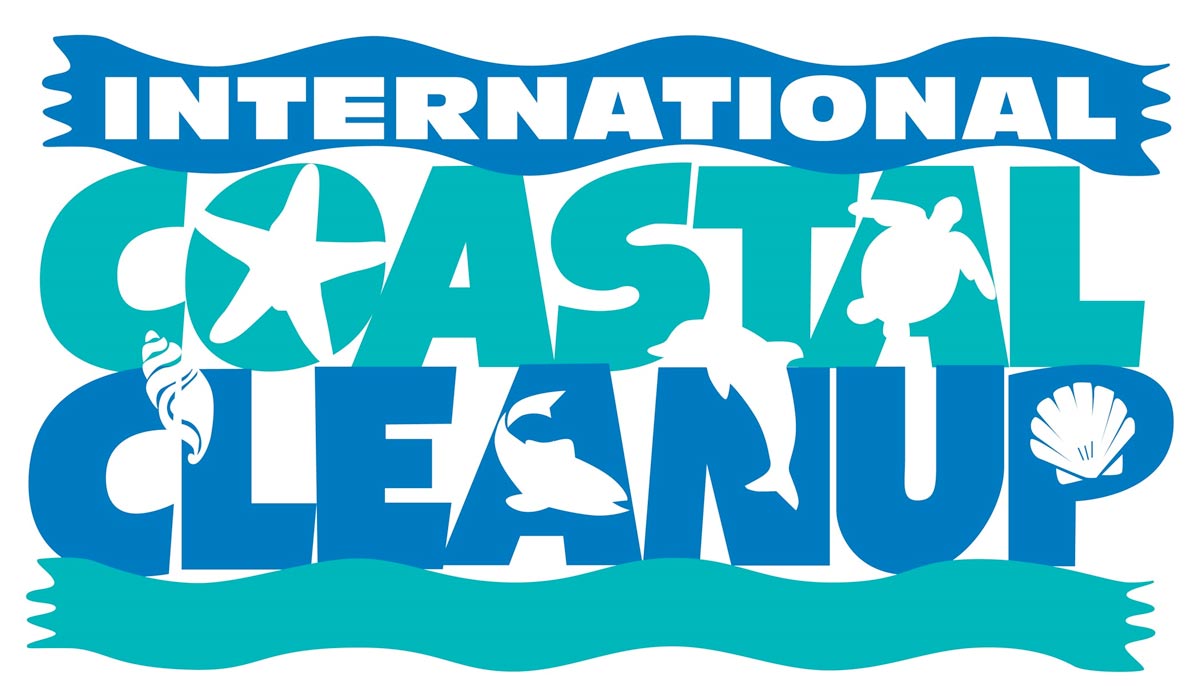 By Lisa D. Mickey
Once again, it's time for volunteers to spread out on beaches and parks in Volusia County and New Smyrna Beach for the annual International Coastal Cleanup and Halifax/Indian River cleanup.
The theme for the annual event each September is to "think globally and act locally." This year's International Coastal Cleanup will be held on Saturday, Sept. 16, from 8-10:30 a.m.
Volunteers collect garbage and debris from shorelines, parks and beaches at various designated sites. The collected debris is then weighed and recorded as data that is shared with Ocean Conservancy for national and global statistics.
Registration to participate in the event closes on Friday, Sept. 1. The first 1,750 registered volunteers will receive a thermal lunch tote. To register, visit: www.volusia.org/cleanup
"Last year, more than 500,000 volunteers around the world collected over 18 million pounds of trash during the International Coastal Cleanup," said Becki O'Keefe, who works in Volusia County's Environmental Management Division.
"In addition to taking part in the cleanup, local residents can have a major impact on marine debris simply by reducing the amount of waste they create on a daily basis and by organizing their own beach cleanups," she added.
During the 2016 International Coastal Cleanup, 2,131 Volusia County volunteers collected a total of 7,448 pounds of trash. O'Keefe hopes to break that record this year.
Several collection sites have already reached maximum capacity for volunteers, but the listed sites below still need help. They are:
Beach Sites
* Bicentennial Park, 1800 Oceanshore Blvd., Ormond-By-The-Sea

* Tom Renick Park, 1575 Oceanshore Blvd., Ormond-By-The-Sea

* Birthplace of Speed Park (Granada approach), 21 Oceanshore Blvd.,
Ormond Beach
River Sites
* Sanchez Park, 329 Sanchez Ave., Ormond Beach

* Cassen Park, 1 South Beach Street, Ormond Beach

* Sunrise Park North, 1135 Riverside Drive, Holly Hill

* Daytona Beach City Island Park, 105 E. Magnolia Ave., Daytona Beach
* Port Orange Causeway Park, 93 Dunlawton Ave., Port Orange (located at large boat ramps under Dunlawton Bridge)
* Turnbull Bay, Between 2880 & 2902 Sunset Dr., New Smyrna Beach (river access point at the west end of Willard Street)
* River Breeze Park, 250 H.H. Burch Rd., Oak Hill (6 miles south of Indian River Blvd., SR-442 off U.S. 1)
Volunteers should wear comfortable clothing, closed-toe shoes and hats. Sunscreen, water, work gloves, trash grabbers and buckets for trash collection are also encouraged.
Ocean Conservancy spearheads this initiative each year in an effort to slow an estimated 8 million metric tons of plastic from entering the ocean and impacting more than 690 species of marine animals.
Research has shown that plastics in the ocean both absorb toxins from surrounding waters and become ingested by animals. Animals that have eaten plastics and microplastics in ocean trash also potentially contaminate the food chain, which could impact human health.
For more information about the local event or to learn how you can get involved, contact Becki O'Keefe at (386) 238-4716 or at [email protected].
To learn more about what you can do to help encourage trash-free oceans and waterways, visit www.oceanconservancy.org