by Lisa D. Mickey
COVID-19 changed many things when it swept through North America this spring. At the Marine Discovery Center, the threat of the virus closed the doors, canceled eco-tours, educational programs, public lectures and threatened to cancel or alter MDC's beloved Florida Master Naturalist Program (FMNP) classes.
But while forced to adapt to restrictions, the pandemic actually prompted MDC's FMNP instructional team to make an unprecedented change to its spring Wildlife Monitoring class, set for May 20-June 5. As a result, the class is now listed as FMNP's first completely online class – a radical departure from the statewide program's signature hands-on, feet-wet curriculum of student engagement.
​"We have been forced to rethink the way all of us do business," said MDC Executive Director and lead instructor Chad Truxall. "Adaptations are usually things that evolve over time based on environmental and social changes, but we were forced to make adjustments very quickly."
With the University of Florida restricting personal interaction in any of its courses and programs until September, FMNP instructors across the state struggled to find a way to continue offering the UF-sanctioned classes. One option was to offer "hybrid" classes with online instruction this spring, followed by in-person field trips later this fall.
But associate FMNP instructor Charity Jackson – long an advocate of online education – pushed to make MDC's Wildlife Monitoring class completely online. Truxall agreed and the course was posted. As a completely online class, there will be no need for students to return to complete the course in the following months.
"What we are offering is totally online, which means the classes are held and then students are given assignments to do on their own," Jackson said. "It's great when we can get together as a class, but with this format, we have the potential of having students taking the class from all over the state, and those students will be given a chance to learn what is in their own backyard."
The class curriculum focuses on monitoring mammals, birds and herpetofauna. Students will receive instruction and listen to live presentations from scientists in the field through internet conferencing. After each instructional session, they will be given at-home monitoring assignments.
Monitoring may include utilizing online organizations to observe such species as nesting birds or manatees. Students will also be encouraged to set up wildlife cameras or to establish observation areas at home to monitor animal tracks and scat.
"The way we are designing these home field experiences is going to be a whole lot more meaningful to the students and could represent more diversity from other parts of Florida," added Jackson.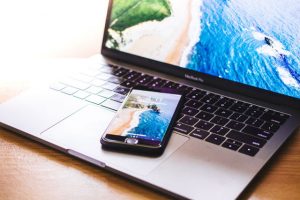 Another plus for the completely online FMNP special-topics class is greater access for students. Students who might not otherwise be able to travel for the eight class sessions may now take the class and earn certification from home. There is even potential for Volusia County teachers to earn Continuing Education Units (CEU) by taking the class.
During the weeks that MDC was forced to close its doors, Truxall and a limited number of staff scrambled to keep the nature center engaged with the community. They created online programs, engaged in webinars and even held online staff meetings.
"We had to jump in pretty quickly with online options and we're getting more comfortable with it," Truxall said. "This FMNP class is just the next extension of some of the things we have been doing and we are really excited about it."
During the state's required social distancing during the pandemic, many Florida residents often found themselves walking in their neighborhoods, strolling on beaches or staring into bodies of water, wondering what they were seeing. Because of this pandemic-influenced local exploration, Truxall believes a basic curiosity has already been set into place.
"Even if you live in a planned HOA community, there's a lot going on there that previously may have been ignored or overlooked," he added. "We want people to pay more attention and to maybe view their own backyard through a different lens and to get excited about where they live and what they are seeing."
And while the pandemic has brought great sorrow and many challenges around the world, Truxall believes it has also helped businesses and individuals find new ways to continue operating.
"I think this entire pandemic will change the paradigm of how we offer and implement programs, business and operations," he added. "This is a test and if we find success, we will take nuggets from this and it will be applied for the future."
As of the publishing of this article, there are only a few spots left in the online Wildlife Monitoring course. For more information and to register, visit the Florida Master Naturalist Website