The Marine Discovery Center's summer fishing camps have long been a popular activity for young anglers, but this year's camps will get a noticeable upgrade, thanks to sponsorship by Costa. "Camp Costa – Catch What's Out There!" will launch in June with two camps set for boys and girls ages 10-14. The camps will be held June 7-11 and June 14-18, and will be limited to 16 campers per session.
The camps are designed to teach youngsters about rods and reels, knot tying, casting, fishing tackle, as well as about ethical angling, fisheries conservation and fish morphology. In addition to traditional methods of fishing, youngsters will also learn about seine netting and possibly trawl netting. Campers will also go kayaking.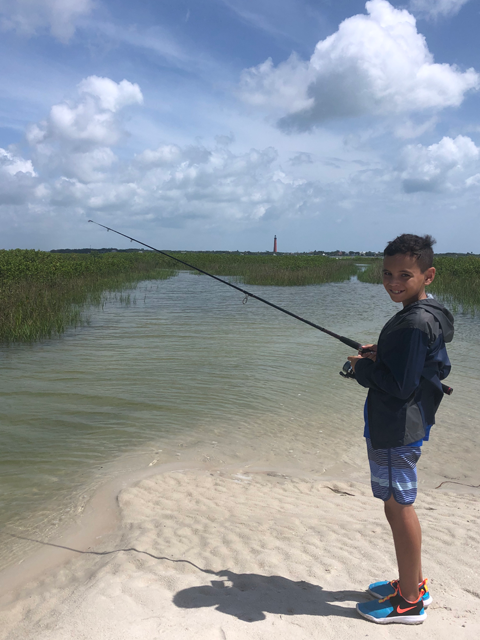 In addition, campers will have an opportunity to fish from several locations, including from the Ponce Inlet jetty, at two different spoil islands and from the MDC boat dock on the North Causeway. Cost for the camp will be $240 for MDC members and $255 for non-members.
"We're definitely teaching them different things about fishing," said Michelle West, education coordinator at MDC. "The campers will also learn that if they want to be able to go fishing and to catch good fish, then they will need to help protect and conserve the habitats where the fish live."
MDC began offering summer fishing camps in 2013 in partnership with the Florida Fish and Wildlife Conservation Commission's (FWC) Florida Youth Conservation Centers Network, which provided fishing equipment still used by campers in the program. Initial funding for the saltwater catch-and-release fishing camp was provided through the Guy Harvey Foundation.
With Costa stepping up this year to sponsor the fishing camps, West believes the inaugural partnership will expose campers to new perspectives about angling. Part of the program will include visits to the camps by Costa's professional guides and brand team members. The pros will talk to campers not only about their passion for fishing, but also about their focus of protecting oceans and waterways.
"Costa was born on the water right here in Volusia County and our founders and team have enjoyed fishing on the lagoon for decades," said Costa's Senior Brand Manager, Jessica Bryant.
"Camp Costa, MDC's summer fishing camp, is our way of investing in the community and our next generation of anglers who are discovering all that our local waters have to offer," Bryant added. "We hope to inspire kids to 'Catch What's Out There' and to protect the water we all love."
Costa will create a special camp T-shirt and will provide Costa-branded items for campers, such as water bottles and decals. The company also plans to sponsor an outdoor fishing exhibit on the MDC campus, which can be used during the camps.
"We hope that kids will see Costa not just as a cool brand, but also as a company that cares about the water and about conserving resources," said West. "There's actually a mission behind what they are trying to do because they care about what their product is used for."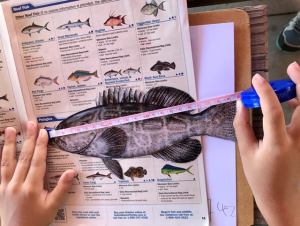 For example, campers will learn more about conservation than they have in previous years through Costa's "Kick Plastics" campaign.
West is also hopeful that the addition of Costa's pro team presenters will positively impact young anglers to think about fishing in a different way this summer.
"The kids will be able to talk to them and ask them questions, so hopefully, these fishing pros will make the camps more exciting for the kids," West added.
West said she hopes young anglers may also learn there are career options in the activity they enjoy and that they understand ethical angling includes concern about conservation.
"We want to teach kids that there's a lot more to it than just sitting on a dock and throwing their line out there," West said. "Along with Costa this summer, we want kids to leave camp understanding different ways they can protect our waters so they will still be here for the next generation."
Want to send your kiddos to this amazing fishing camp?