Just as it's an annual rite of spring for the wading birds to begin displaying their breeding plumage on the rookery islands here in New Smyrna Beach, another annual occurrence is a task designed to benefit these amazing creatures.
That task has become standard procedure for a number of years with humans assisting our feathered friends. The goal is to give them the best chance possible for a successful nesting season.
Former Marine Discovery Center staff members Marilyn Sullivan and Mark Spradley started the February tradition of cleaning the two rookery islands of monofilament fishing line years ago. Since that time, friends, volunteers and numerous MDC staff members have pitched in to clear the islands of fishing line and old rope that could prove detrimental to the nesting birds and their chicks.
Three of us recently tackled the two islands and spent two hours climbing and slogging around under the mangrove trees in this endeavor for the 2019 nesting season. Once again, we pulled and cut fishing line with dangling hooks out of trees.
And once again, we cut down four beautiful dead birds that innocently came there to perch and sadly, succumbed to human irresponsibility.
If only the snagged fishing line wrapped around the legs, wings and throats of these birds had been properly deposited in monofilament recycling tubes located at the local fishing piers. If only the recently expired juvenile pelican we cut down with the fishing hook down its throat could have been captured and taken to the veterinarians at the Marine Science Center. Perhaps it could have been saved from such a hellish end.
Mark climbed the trees and helped Marilyn and me reach the line my boat hook couldn't snag. The three of us spread out across each island. Each of us snipped and cut and marveled at how even a short piece of line with a hook could be a death sentence to a bird just waiting to perpetuate the life cycle in the next breeding season.
Far too often throughout the year, our naturalists and boat captains cut and pull line from these two islands. Most of us free entangled birds numerous times a year and far too often we cut down birds we didn't see in time to save. The vultures take care of the rest.
Between February and October each year, somewhere between 140-200 nests of birds spread across these two islands. Seven different species call the tangle of mangrove trees their home nursery with an average of two chicks born to each nest.
Throughout the process of courtship, breeding, nest construction and laying eggs, two doting parents spend months feeding and nurturing their chicks, hoping to see them take flight into the world.
That's the real annual event — the one the birds hope to see and the one humans who care about the birds hope will happen.
It's impossible to not be moved when you clean these islands or when you are forced to pull carcasses of once-active birds out of tree limbs to remove fishing line. It's also impossible to not be a little angry. Only humans who care enough to walk to the monofilament tube and drop in old hooks and line can prevent such events.
We are a growing community with many guests and many ideas about how to recreate around the water. That's why we are all here.
But these birds were here long before the rest of us flew in. It's their home, too. The least we can do is be good neighbors.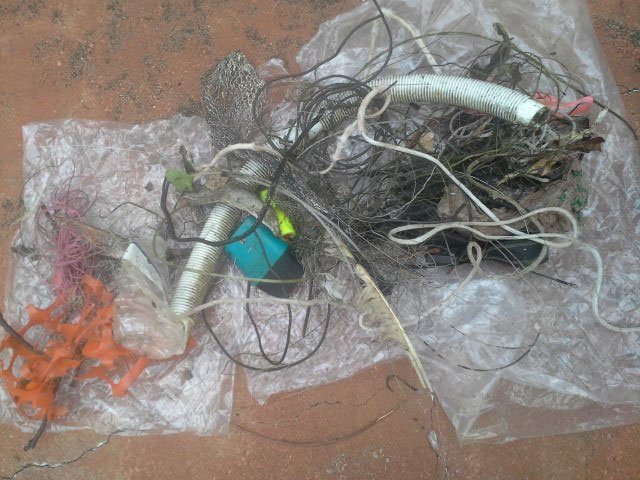 Want a fantastic chance to photograph our beautiful rookery islands during nesting season?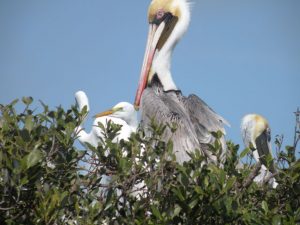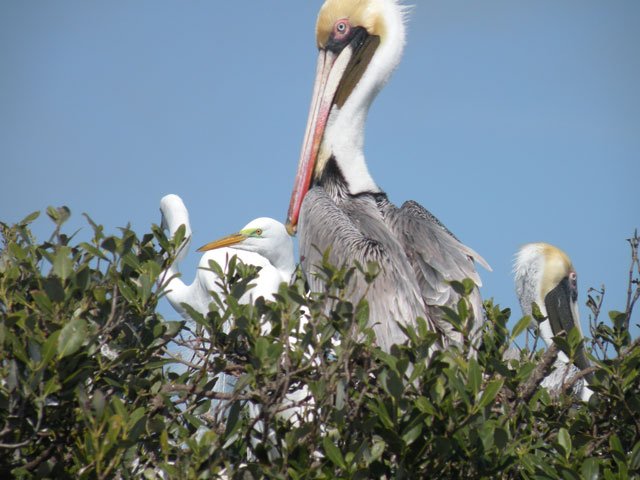 Join MDC on our new

Rookery Island Camera Cruise

where our expert captains will safely maneuver the boat to view and photograph the islands from all angles.
March 9  |  March 23  |  April 28  |  May 11  |  May 25
10:00 a.m. – 12:00 p.m.
Call us for details or to register at 386.428.4828